Anna Campbell's father: 'I don't think I had any right to stop her fighting in Syria'
By Matt Blake
Dirk Campbell was shocked when his 26-year-old daughter said she was going to join Kurdish forces in Syria. Following her death in action, he talks about her journey from idealist to freedom fighter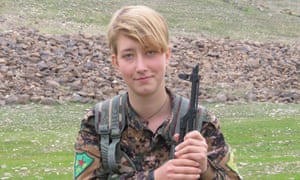 When Anna Campbell told her father of her plan to join Kurdish forces fighting Isis, he made a joke that he will forever regret. It was May last year, and the 26-year-old had travelled from her home in Bristol to his, in Lewes, East Sussex, to break the news.
"By then, I knew enough to know that it would imperil her life," says Dirk Campbell, 67, "but all I could think of to say was: 'Well, Anna, it's been nice knowing you.' I think I was trying to be funny, but she just looked miffed. I think she wanted me to engage with it and either go, 'Oh, how wonderful,' or to try to argue her out of it. But I sort of just accepted it. Ten months later, she is dead."
Anna Campbell died on 15 March when her position was struck by a Turkish missile as she and five other female soldiers helped to evacuate civilians from the besieged city of Afrin in northern Syria. She was one of eight British nationals killed fighting alongside the Kurdish People's Protection Units (YPG) since the first foreign volunteers arrived in the autumn of 2014.
"People have called Anna a hero and a martyr," her sister Sara says. "But what's really difficult for the public to fathom is that she was also this big walking bundle of love: idealist, activist, dedicated bookworm, lover of insects, storyteller, creator of everlasting childhoods …"
Yet it was as a soldier that Anna died, a beaten-up AK-47 in her hand and a pair of old trainers on her feet. Having smuggled herself into Syria, after being recruited by Kurdish activists online, she had signed up with the Kurdish Women's Protection Units (YPJ) – all-female affiliates of the YPG, a guerrilla group in which officers are elected by their troops.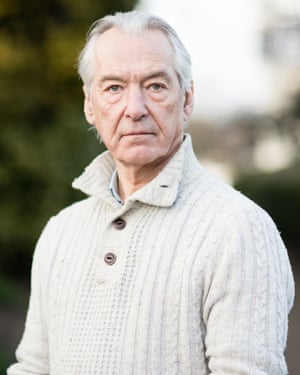 She gave her life defending Kurdish-held territory from a Turkish invasion. Some might call it someone else's war. To Anna, her family says, it was personal.
"It was almost as if she was searching for the perfect way of expressing all the values she held closest – humanitarian, ecological, feminist and equal political representation," says Dirk. "Those were the issues she came to dedicate her life to, and she came to the conclusion that Rojava was where she had to go."
This Kurdish stronghold in northern Syria is in the throes of revolution. Inspired by the ideology of Abdullah Öcalan, the imprisoned leader of the outlawed Kurdistan Workers' Party (PKK) in Turkey, and triggered by 2011's "Arab spring", people have organised themselves into grassroots assemblies and co-operatives, declaring their autonomy from the state and their wish for real democracy. Anti-capitalist, Marxist and feminist ideas are flourishing, including a system of co-presidentship whereby a man and a woman share power at every level.
"We were shocked when she told us she was going there," says Dirk, a silver-haired man with a warm smile. "But we weren't surprised."
Anna was 11 when Dirk realised there was something different about her. "It seems a small thing, but I remember when she was at school she protected a bumblebee from being tormented by other kids," he says. "She did it with such strength of will that they ridiculed her. But she didn't care. She was absolutely single-minded when it came to what she believed in."
We are sitting in the living room of Dirk's flat, where three of Anna's five sisters and her brother have gathered to support their dad. Sophia, at 28 the eldest sister, brings tea. A gallery of obscure musical instruments hang along the wall, all of which Dirk, a folk musician and composer who was a member of the seminal prog band Egg, can play. Books on ecology, veganism, philosophy and politics – some Kurdish – line the bookshelf.
The Campbell household was one where politics was always discussed. "Her mother Adrienne and I were once arrested for staging a sit-in in Boots after they moved the HQ to a Swiss tax haven," Dirk chuckles.
"Most of her early interest in activism came from Adrienne," he says. "I remember in 2011, they went to a demonstration at the Houses of Parliament to commemorate the first Suffragette protest. They stormed the Houses of Parliament in Edwardian clothes."
But really, friends say, it was when Anna went to university in Sheffield to study English and French that those seeds of political activism began to sprout. "The coalition had just started and the government began introducing cuts and increasing fees," recalls one friend, who prefers not to be named. "It was a big thing and there were student occupations all over the country."
She was soon reading less of her beloved English classics in favour of books about anarchism, feminism and ecology. She became vegan and dropped out of university after her first year because, as Dirk puts it, "she was much more interested in doing what she was passionate about".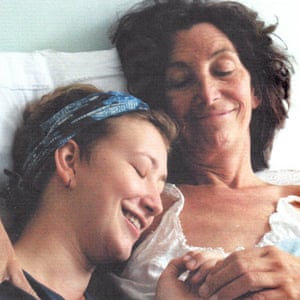 That same year, 2012, Adrienne died of breast cancer four years after being diagnosed. Anna, then 21, threw herself deeper into the life she had chosen. She had started training as a plumber, but was increasingly drawn to anti-fascist, animal and human rights protests across Europe. She became an anarchist, too, and had the letters ACAB (standing for the punk-era slogan "All coppers are bastards") tattooed on her ribcage. "She was one of the first people to go into the Jungle in Calais to protect refugees from the gendarmes," says Dirk. "She wrote letters to prisoners. She gave blood, was a hunt saboteur, protested the Dale Farm eviction and would always rope me into playing the Highland bagpipes at prison demos."
In 2015, she was beaten unconscious at an anti-fascist march. "She told me a woman had been dragged into the crowd by some fascists and no one was helping her," recalls sister Rose, 24. "So Anna covered her face so they wouldn't know she was female and ran in head first after this woman. The fascists beat her to the ground with sticks until a policeman dragged her off."
By the summer of 2017, her attentions had turned towards the Middle East, where the war in Syria was entering a bloody new phase. The YPG/J, backed by US airstrikes, had all but flushed Isis from large swaths of Syria's north. But, with the jihadi group now on the run, Turkey saw an opportunity to finally cleanse its borderlands of the Kurdish forces and their revolution. Ankara has long-argued that the YPG/J is linked to its own insurgent group, the Kurdistan Workers' party (PKK). The US and EU, however, do not consider the YPG terrorists, and have supported them since 2014.
With the Kurds' fight for existence now on two fronts, Anna's mind was made up. She didn't tell her friends of her plans, just her family. She made them promise not to tell a soul. "Of course, I was seriously worried," says Dirk. "Then, the day that she flew out, the Turks bombed a YPJ position and killed 12 women. I panicked."
Over the months, Anna stayed in regular touch, sending texts, WhatsApp voice messages and the odd call when she could. "The thing is, whenever Anna called, she gave us a false sense of security," says Dirk. "Every time she would say: 'Hiya, everything's fine. I'm just growing vegetables, sitting at a lookout post. I'm not in any fighting. It's all a bit boring, really.' We thought she wasn't actually in any danger, and that she was coming back in a few months."
What he didn't know was that she had, in fact, been deployed to Dier ez-Zor, the stage for Isis's bitter last stand. "I think if I had known that she was facing lethal fire I would not have been able to sleep," says Dirk. "I would have tried to get there, to be with her. After all, who's going to fire on an unarmed white-haired old man?"
Then, on 20 January, Turkish-backed rebels attacked the Kurdish city of Afrin. "It was like nothing I'd ever seen," another British YPJ fighter, who asked to be known only by her nom de guerre, Ruken Renas, told me from her frontline position last week. "The bombing was really heavy, especially just before the city fell. They hit the hospital; people were fleeing. It was chaos. Hundreds died."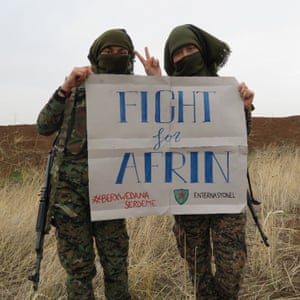 Nevertheless, Anna was determined to help defend the revolution she had joined. She dyed her blond hair black, and begged her commanders to let her go to Afrin. Finally, they gave in. Two weeks later, she was killed.
When Dirk thinks about the afternoon when Anna told him she was going to war, emotions conflict. "I should have taken her far more seriously," he says. "I should have got on the internet and looked up everything that was going on. I just didn't know enough about it. All I knew was that it was a war zone. Perhaps I could have stopped her."
He pauses for a moment. "But, at the same time, I was really proud of her. I don't think I had any right to stop her. She was a 26-year-old woman. I had to trust her."
Of course, there is still the issue of Anna's body. The Campbells want it back, but with Afrin now under Turkish control, they aren't sure where to begin. "They're not going to be putting bodies in a morgue waiting for someone to identify them," says Dirk. "They've probably collected them all up, dumped them in a truck and buried them in a mass grave, which means that if she's going to be repatriated, it'll depend on DNA evidence. That will take a very long time. There will be a lot of bodies to examine."
In the meantime, he will commemorate his daughter by continuing her fight. "I would be betraying Anna's memory if I didn't do everything in my power to bring the Kurds' plight to the attention of the world. Something must be done. And it needs to be done now, before anyone else's children are killed."
____________________________________________________________________________________________________
TO THE PEOPLES AND THE PUBLIC OPINION
           The AKP-MHP fascism has been waging a genocidal invasion operation against Afrin for 51 consecutive days. This genocidal aggression aims at eliminating the democratic system of Afrin and deterritorializing the Kurdish society living there. Therefore, infringing all the laws for war, they have been bombing all villages and towns, killing hundreds of civilian, particularly women and children. They have been destroying the olive groves, raised at great pains. This genocidal invasion operation is being carried out under humanity's very eyes. One city faces elimination by NATO's second largest army supplied in arms by many countries. This aggression is being legitimized by regarding it as though it happens between two state's armies. Those forces which supply arms to the state of Turkey, particularly the permanent members of the United Nations Security Council, are all accomplices to this crime.
     The people of Afrin have been defending their olive groves and natural wonder lands against the barbaric attacks of ISIS, El-Nusra, and many other jihadist thugs for seven consecutive years. They have beaten off, at great costs, all the aggressions of these inhumane jihadist thugs. Thousands fell martyr in their defense of Arin against the aggressions of ISIS, Nusra, Ahrar al-Sham and all the other bandit groups.  Once all these aggressions failed, the AKP-MHP fascist rule, sustaining and supporting these bandit groups for years, took over their duty. Those supporting ISIS and El-Nusra are now attacking the forces who resisted, at great costs, against them. Russia, which claims it is against ISIS and El-Nusra, has, through dirty deals, shown the green light for these aggressions. Opening the airspace for Turkish warplanes, it has abetted this invasion and genocidal assault. The United States, as the main partner of the anti-ISIS coalition, has, by stating that Afrin is not their area of concern, normalized and legitimized the aggression of AKP-MHP fascism on the area. In doing so, they have punished,  with genocide, those forces which resisted against ISIS and El-Nusra, while rewarding the Turkish state, as main sponsor of these jihatist groups. This fact shows the extent to which the political relations and attitudes are going through the most corrupt era of their history.
     The people of Afrin, have been heroically resisting against this invasive and genocidal aggression for 51 consecutive days, while many forces, particularly UN, US, Russia have, by opting to be the onlookers to this aggression, encouraged and thus abetted it. The AKP-MHP fascist rule's "Afrin does not belong to the Kurds" statement clearly reveals the genocide they want to commit. In the absence of any external support, the people of Afrin have drawn on their own resources to stop this genocide and protect their homes and lands against an army equipped with state-of-the-art warfare technology. They have staged an unprecedented resistance in this unbalanced war circumstances. And now the Kurdish people, the peoples of the world, the democratic circles, and the Permanent Members of UN Security Council should actively intervene to sop this genocidal aggression. Particularly, the peoples and the democratic circles face the historical responsibility of showing their resolve to stop this inhumane and fascist aggression.
The Kurdish people have mobilized to stop this invasive aggression. Our people in Europe have taken to streets to further activate the demonstrations they have consistently been staging since the start of the invasion. It seems that more effective legitimate and democratic actions are needed to raise the awareness and conscience of the world public opinion. Demonstrations in Europe need to be supported and complemented by uprisings in all parts of Kurdistan and throughout the world. Our people in Europe and anywhere in the world should stage more effective protests in front of the headquarters and representatives of UN and the European Union and call on them to take actions to stop the genocide in Afrin.
     Our peoples, democratic forces and all those who stand in solidarity with the legitimate cause of the Kurdish people should carry on with protests in front of the embassies of Turkey – as the invasion force – and Russia and the US who have shown the green light for the invasion. They should call on these forces to stop attacking and abetting.
     Our people in Rojava and Bashur (South Kurdistan-Irak) who can afford going to Afrin, should march there in thousands, as living shields against the genocidal aggression.
     Bashur (South) Kurdistan is under the occupation of the Turkish state, which, through many institutions, has turned into a colonialist state. Our people in Bashur should take actions against the military forces and institutions of the occupant Turkish state. The very being of the Kurds and their free and democratic life in all parts of Kurdistan is closely interrelated. Keeping this fact in mind, all the Kurds in all parts of Kurdistan should mobilize all their resources against the Turkish state's aggression on Afrin. We are approaching Neworz, the day of resistance and survival struggle. Our people should start Newroz preparations from this very day and, inspired by the spirit of Newroz, take to the streets and squares and protest against the Afrin occupation.
       These days are the days of uprising for our people. If they don't rise up today, the people of Afrin and all the peoples of Rojava will face genocide. Recognizing "If not now, so when", our peoples and the democratic forces should rise up to protect Afrin, the Middle East's oasis of democracy, stability, and gender emancipation. This will not only be the uprising of the Kurdish people for Afrin, but also that of the peoples of the Middle East and all humanity against fascism.
Believing that the AKP-MHP fascism will fail and an era of democracy in Syria and the Middle East will emerge, we call on our people and all humanity to fulfill their responsibilities.
 Co-Presidency of KCK Executive Council                  11 March, 2018
 _______________________________________________________________________________________________
US-backed Kurds brace for dramatic escalation of Turkish invasion that could be bloodier than Aleppo, Raqqa or Eastern Ghouta
The wars in Syria: Kurdish fighters are streaming in their thousands from the front line with Isis to stand up to Erdogan's forces. But given their six years' battle experience against a fanatical enemy, Turkey is unlikely to beat the YPG on the ground
PATRICK COCKBURN , MANBIJ, SYRIA, 8 MARCH 2018 , FOR THE INDEPENDENT.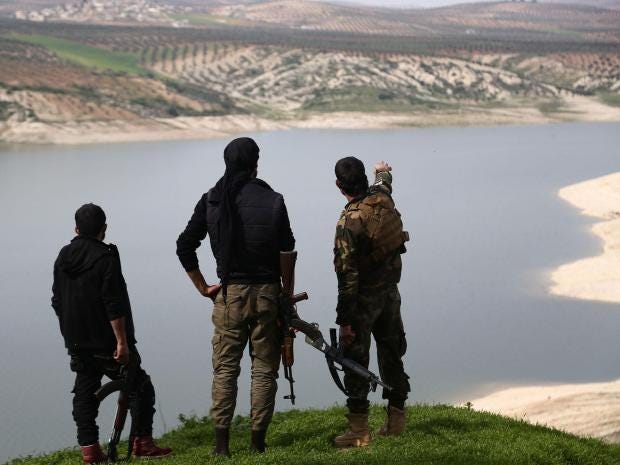 YPG confirms entry of Syrian government forces in Afrin

by Wladimir van Wilgenburg 20/02/2018 12:32   Reuters  
The People's Protection Units (YPG) on Tuesday evening confirmed in a statement received by the region that after several days of negotiations the Syrian government affiliated forces entered Afrin.
"After more than a month of the legendary resistance of our forces against the Turkish invasion army and the terrorist groups aligned with it from Jabhat al-Nusra, Da'esh and others, and causing severe losses for the invaders in equipment and ammunition, as our units considered to call the Syrian govt and its army to undertake its duties in participating in defending Afrin and protecting the Syrian borders against this evil invasion," YPG spokesperson Nouri Mahmoud said.
"The Syrian government has thus heeded the call and responded to the obligation call and sent military units today on 20 Feb 2018, and that is to concentrate on the borders and participate in defending the unity of Syrian lands and its borders," he added.
The entry follows days of negotiations. On Monday evening, there were also reports that Syrian government-affiliated forces would enter, but officials said no agreement was reached yet.
But on Tuesday, it was confirmed regime-affiliated forces entered Afrin to stop the attacks by Turkey.
Turkish officials said they would continue attacking Afrin if Syrian government forces entered. Al-Mayadeen reports that Turkish forces have already begun shelling close to the Syrian Government convoy escorting fighters loyal to Assad
____________________________________________________________
International Freedom Battalion's statement on 3 fallen fighters
The International Freedom Battalion released a statement over the deaths of three comrades, Samuel Prada Leon, Oliver Francois Jean Le Clainche and Sjoerd Heeger.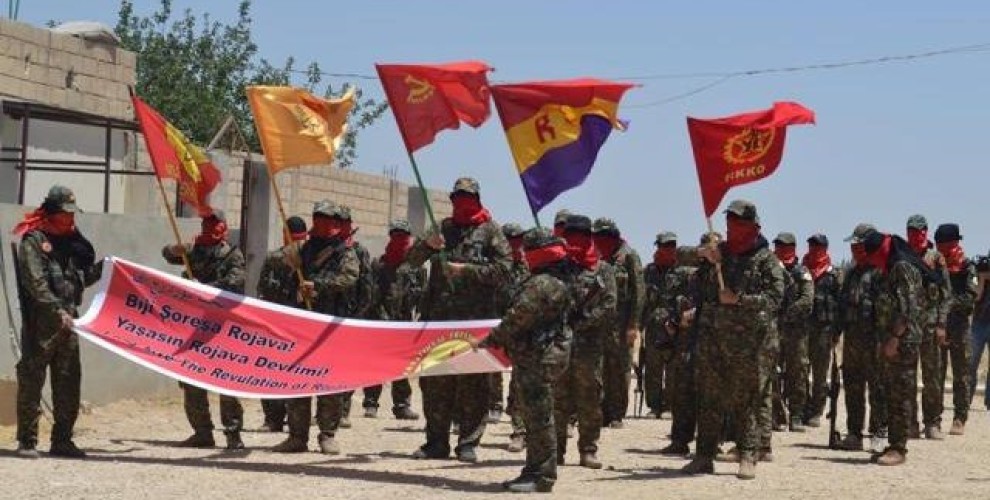 Full text of the statement is as follows:
The Afrin Resistance Marches to Victory with Internationalist Martyrs!
Spanish Samuel Prada Leon (Baran Galicia) and French Oliver François Jean Le Clainche (Kendal Breizh), and Dutch Sjoerd Heeger (Baran Sason), internationalist fighters who have participated in the defense of the Rojava revolution and who had been fighting in the Afrin fronts for a while have been immortalized in Afrin and Deir Ez Zor. Comrades Baran and Kendal were martyred on February 10 in Afrin as they resisted the invasion attacks of the AKP fascism. Comrade Baran Sason became immortal on February 12 in Deir Ez Zor, fighting ISIS fascism. With their internationalist awareness and hearts filled with hope, they fought against ISIS regression and against Erdoğan and his gangs in Afrin just the same. They were the most beautiful response to the unifying character of internationalism, against international regressive ideologies that wanted to smother the resistance.
Our internationalist struggle has grown at all points in history with the labor and daring of comrades like Samuel, Oliver and Sjoerd. They followed on the footsteps of Ivana Hoffman, Reece Harding and Michael Isrel. They learned from the struggles of Halil Aksakal, Alper Çakas and Muzaffer Karademir. They fought to defend the revolution of the oppressed against the fascist colonialist invasion and went down in history with their dignity.
Internationalists Continue to Increase Hope in the Afrin Trenches!
In the wave of lies from "We will take Afrin in 3 hours", to "3 days", to "we can't give an exact date", our resistance has continued for 30 days. The people of Afrin increase their honorable resistance every day against the AKP fascism and Al Nusra/ISIS derivatives with their fearless and daring stance. The union of the Northern Syrian peoples in this resistance, and the fight of SDF, YPG, YPJ and internationalist fighters respond to the invasion attempt by the second largest army in NATO with this resistance of the age. As fighters of the International Freedom Battalion, we increase our will to fight shoulder to shoulder with the self-defense forces of the peoples in the region in the fight against ISIS in Afrin today. Internationalist fighters who have become immortal in Afrin and Deir Ez Zor will continue to be by our side in this struggle.
We the Internationalist Freedom Battalion fighters act today in Afrin with the same will that knows how to pay a price and how to demand a price in Stalingrad, Vietnam, Kobanê and in every inch of liberated land in Rojava and Northern Syria. We take our place on the battle fronts with this consciousness. There is a harsh and unequal war, we are fighting an enemy without honor. But we have not the tiniest doubt that we will prevail. In all fronts, in all positions, we crack down on the colonialist, invading gangs. Our veterans and our martyrs light our way in this struggle.
Our response to Erdoğan's and his gangs' inhuman invasion and massacre attacks will be resistance and the victory of our peoples. The stance of Avesta Xabur and all martyrs who became immortal in a self-sacrifice will be our bar to clear in all our actions throughout our resistance. The courage of comrades Baran, Kendal and Baran Sason will continue to light the path of our internationalist struggle.
We remember with respect our comrades who defend our revolution and the gains of our revolution with their lives and fly the flag of internationalism in Afrin. We offer our condolences to our brothers and sisters in arms in YPG International, the families of our martyrs and our peoples.
Internationalist Martyrs are Immortal!
Long Live Our Afrin Resistance!
Long Live Our Internationalist Struggle!
Victory Belongs to People Who Resist!
The International Freedom Battalion
_____________________________________________________________
Why is Turkey targeting Afrin?
Pinar Dinc and Kamran Matin explain what Erdogan, Iran and Russia have to gain from a bloody war on Afrin's restive Kurdish population.
On January 20, Turkey and its allied Syrian Islamist rebels began an unprovoked military offensive on Syria's predominantly Kurdish region of Afrin paradoxically codenamed 'Operation Olive Branch'. Despite its sheer size the operation has made very slow progress and there are independent reports of significant civilian casualties as a result of Turkish army's indiscriminate aerial bombing, artillery shelling, and reported use of illegal 'napalm' bombs.
Turkey claims that its attack on Afrin aims at securing its borders from 'terrorist' operations by the 'People's Protection Units' (YPG). Turkey considers YPG an extension of the 'Kurdistan Worker Party (PKK), which has been in armed conflict with Turkish state since the mid-1980s. Unlike Turkey, US and other Western governments do not consider YPG a terrorist organisation.
However, there has never been any independent reports on any anti-Turkish attack launched from Afrin. In fact, Afrin has been one of the most peaceful regions of Syria throughout its six years old catastrophic civil war. It is also host to nearly half a million refugees from other parts of Syria especially Idlib and Aleppo regions.
Turkey has been hostile towards Syrian Kurds ever since they carved out an autonomous region in north-eastern Syria amidst the civil war. But its current war on Afrin is the first large-scale direct military action against them. The reasons behind this violent gear-change lies in a particular conjunction of domestic politics and regional geopolitics.
Blood for Votes
Domestically, Erdoğan and his 'Justice and Development Party' (AKP) pursue a strategy of political entrenchment that has increasingly come to centre on winning elections through fanning nationalist fervour against the Kurds and religious sentiments against the secular dissent and foreign powers.
The first trial of this strategy occurred in 2015 following the electoral success of the pro-Kurdish rights 'Peoples' Democratic Party' (HDP) and the brilliant performance by its co-chair Selahattin Demirtaş, which deprived the AKP lost from its parliamentary majority. Shortly afterwards Turkey resumed war against the PKK, unilaterally terminating peace talks it had been holding with the PKK since 2012. AKP's resumption of war against the PKK aimed at attracting Turkish ultra-nationalists' votes and suppressing HDP in the November 2015 snap elections.
In the ensuing conflict hundreds of Kurdish civilians were killed, large parts of several cities were destroyed and historic sites were gentrified, pro-Kurdish politicians (including co-chairs, deputies, and mayors from the HDP) were suspended or detained, and a large number of journalists and human rights activists were jailed. Even academics were not spared. Several hundred of Turkey's academics who signed the peace petition have been purged on terrorism charges.
AKP recovered its parliamentary majority but political violence continued. It even expanded. Following the attempted military coup in the summer of 2016, Erdoğan orchestrated an extreme and nation-wide campaign of purge and persecution. His motive was twofold. He wanted to destroy once for all his erstwhile Gulenists allies, who had failed to agree with Erdogan over power-sharing, and to win the popular referendum on a revised constitution that would enshrine an executive system with widespread powers for himself as Turkey's life-time president.
Erdoğan intensified the policy of social polarisation he had started in 2014. He not only demonised the Kurds but also stigmatised the Alevis, Zazas, and non-Muslims, and promoting antisemitism. In fact, in his 'new Turkey' Erdoğan made a clear distinction between the virtuous people with a religiously cemented national identity and impious 'others' including Kurds, Alevis, leftists, seculars, liberals and Gulenists. Today, even mild criticism is not tolerated as Erdoğan labels all those who do not support his open-ended autocracy collectively as 'terrorists'.
The final act of Erdogan's political entrenchment will be the 2019 presidential election in line with the new constitution. And some recent polls suggest that AKP's popularity has significantly declined standing well below 50%. This can be chiefly attributed to a sustained economic downturn, which has eroded AKP's petit-bourgeois social-base and disillusioned some sections of Turkey's conservative capitalist class known as 'Anatolian tigers', with the status-quo. A recent split in AKP's ultra-nationalist allies in the 'National Movement Party' (MHP) and the continued popularity of HDP have further reduced AKP's popular support.
Against this background, Turkey's war on Afrin is Erdoğan's attempt to re-stage the 'blood for votes' tactic that he successfully tried following the electoral failure in the summer of 2015. And just like 2015, the main instrument to mobilise Turkish ultra-nationalism is an anti-Kurdish war overlain with opposition to the US which Erdogan accuses of the orchestrating the 2016 coup and supporting the Syrian Kurds with the aim of partitioning Turkey.
Erdogan's pursuit of relevancy in post-ISIS Syria
Erdoğan's 'blood for votes' electoral strategy at home has a mutually reinforcing geopolitical dimension abroad in Syria. Russia's foray into Syrian civil war killed any hope for Turkey's strategy of replacing the Assad regime with a friendly Sunni-Islamist government aligned with its 'neo-Ottomanist' project of regional hegemony.
At the same time, Syrian Kurds' effective resistance against ISIS won them international sympathy and Western support. Erdoğan's Syria policy therefore duly shifted from the overthrow of Assad towards the containment of Syrian Kurds. For any form of autonomy or political recognition of Syrian Kurds would diminish Turkey's influence in Syria and weaken the AKP's position vis-a-vis the HDP and the PKK domestically.
Erdoğan's new anti-Kurdish policy in Syria was initially pursued through 'active neutrality' towards ISIS allowing its recruits reach Syria via Turkey and use Turkish soil for staging attacks against YPG and its female-only counterpart 'Women's Protection Units' (YPJ). This circumstance reached a climax during the siege of Kobani by ISIS when Turkeys' mighty army silently stood by across the border while Erdoğan himself gleefully declared Kobani will fall.
Syrian Kurds' determined resistance and eventual defeat of ISIS in Kobani paved the way for US's tactical military partnership with Syrian Kurds. This was vehemently opposed by Turkey. US was able to allay Turkish fears by emphasising the temporary, tactical and anti-ISIS focus of its partnership with the Syrian Kurds, who came to dominate the new multi-ethnic 'Syrian Democratic Forces' (SDF).  Turkey therefore expected an end to US support for Syrian Kurds after the fall of Raqqa and ISIS's strategic defeat.
However, Russian and Iranian entrenchment in Syria and the lack of any other effective military-political force with or through which US could affect the eventual political settlement in Syria have led the US to keep its roughly 2000-strong force in north-eastern Syria and continue its military partnership with SDF. This has seriously concerned Turkey, which views this as a prelude to the international recognition and political consolidation of the 'Democratic Federal System of Northern Syria' dominated by Syrian Kurds.
Continuing US support for Syrian Kurds have also set the alarm bells off for Russia, Iran and Assad's regime. Russia and its Syrian and Iranian allies fear that US will try to use the Kurds to direct the peace talks towards a new Assad-free Syria. Iran has its own restive Kurdish minority and fears that Kurdish political consolidation in Syria will have ripple effects reaching Iran across Iraqi Kurdistan where with Turkey's vocal support and US's tacit approval it intervened to reverse the results of a Kurdish independence referendum last October. Iran is also concerned that its Syria-based 'strategic depth' doctrine will be undermined by Syrian Kurds, who currently control much of Syria's most fertile agricultural lands and oil fields.
Russia's rationale for allowing Turkish attack on Afrin is also twofold. It seeks to remind the Syrian Kurds of their vulnerability and therefore force them into compromise with the Assad regime and moving away from the US. In this way, Russia seeks to cement its military success in Syria with a political victory at peace settlement favouring Assad.
At the same time by facilitating Turkish attack on US's key partner in Syria, Russia is further undermining the strategic alliance between US and Turkey and hence NATO. Russia therefore views Turkey's war on Afrin as a win-win game. US on the other hand is mindful of Turkey's irreversible drift towards Russia; a trend that has gathered pace after the 2016 failed coup and the ruthless purges in Turkey's armed forces. The purges have led to the domination of pro-Russian 'Euroasianist' faction of Turkish military and marginalised pro-Western 'Atlanticists'. This is why US has consistently maintained that it understands Turkish security concerns and at times seems to have made concessions regarding the scale and nature of its support for Syrian Kurds. The US failure to take any meaningful action against Turkey's current offensive on Afrin is a case in point, one which has expectedly angered the Kurds. However, the zero-sum nature of Turkey's approach to Syrian Kurds is seriously testing American commitment to supporting them.
All the major actors in the Syrian war therefore see some benefit in Turkey's war on Afrin. For Syrian Kurds in the firing line, however, the picture is radically different. War has so far brought great loss of civilian life, destruction of cultural and historic sites, and damage to economic infrastructure; a perplexing reward for their heroic and successful resistance against IS. But in resisting Turkey's aggression, they also see another historic opportunity to affirm their collective existence, cultural recognition, and political autonomy after decades of political and cultural denial and suppression. They deserve support and solidarity from the left.
On January 20, Turkey and its allied Syrian Islamist rebels began an unprovoked military offensive on Syria's predominantly Kurdish region of Afrin paradoxically codenamed 'Operation Olive Branch'. Despite its sheer size the operation has made very slow progress and there are independent reports of significant civilian casualties as a result of Turkish army's indiscriminate aerial bombing, artillery shelling, and reported use of illegal 'napalm' bombs.
Turkey claims that its attack on Afrin aims at securing its borders from 'terrorist' operations by the 'People's Protection Units' (YPG). Turkey considers YPG an extension of the 'Kurdistan Worker Party (PKK), which has been in armed conflict with Turkish state since the mid-1980s. Unlike Turkey, US and other Western governments do not consider YPG a terrorist organisation.
However, there has never been any independent reports on any anti-Turkish attack launched from Afrin. In fact, Afrin has been one of the most peaceful regions of Syria throughout its six years old catastrophic civil war. It is also host to nearly half a million refugees from other parts of Syria especially Idlib and Aleppo regions.
Turkey has been hostile towards Syrian Kurds ever since they carved out an autonomous region in north-eastern Syria amidst the civil war. But its current war on Afrin is the first large-scale direct military action against them. The reasons behind this violent gear-change lies in a particular conjunction of domestic politics and regional geopolitics.
___________________________________________________________________________________________
STATEMENT FROM THE KCK EXECUTIVE COUNCIL ON AFRIN
25 JANUARY 2019
TO OUR PEOPLES AND THE PUBLIC OPINION
The AKP-MHP fascist rule, in collaboration with the anti-human gangs has launched an occupation attack against Afrin. They want to totally strip Afrin, an oasis of democracy for Syria and the Middle East, of the Kurdish population and replace them with these gangs. The AKP-MHP fascist rule has once again demonstrated its enmity towards the Kurds. Through this occupation attack, they want to shore up and nurture the reactionary forces in the Middle East. Knowing that a ground operation is doomed to fail, they began the occupation by using the Syrian air space, opened to them only after a dirty deals. They have attacked the city using approximately 100 fighter jets, an unprecedented case in the history of warfare. This occupation has faced the historical resistance of the people of Afrin and its self-sacrificing freedom fighters. The Afrin occupation attack has not only revealed the true anti-human nature of the Turkish state in the person of AKP-MHP fascist rule, but also has, at the same time, proved how a people empowered by democratic community principles can strongly resist. The people of Afrin and their self-sacrificing girls and boys, inspired by freedom and democracy ideals, have given the "no parasan" response to the occupation forces. They have rebuffed all the attacks during the last 6 days. We salute the people of Afrin and their self-sacrificing fighters who defend their homeland and democratic values. We congratulate them in advance for the victory they will gain in the most rightful battle of history.
The Afrin resistance is the resistance of all Syrians, the peoples of the Middle East, and all humanity. There is no difference between ISIS and AKP-MHP fascism and its collaborating gangs attacking Afrin. ISIS's attack on Kobani and AKP-MHP's attack on Afrin share the same goal. Recognizing this fact, all the peoples of the world and democratic circles have united around the historic resistance of Afrin. The attitudes of different states regarding this occupation may be driven by interests and have thus heartened it; However, regardless of these attitudes, the peoples all over the world have supported the Afrin resistance. We salute the democratic humanity and all the peoples for their support. Humanity's conscience and sense of freedom and democracy united around the Afrin resistance have once again showed that humanity will not let fascism triumph. Afrin is a manifestation of the accumulation of humanity's sense of freedom and democracy. Leftists, socialists, environmentalists, feminists, pro-labor circles and peace activists should organize their stance more effectively so that the sense of solidarity and the power of struggle needed for victory will emerge. Once AKP-MHP fascism is defeated, the wave of freedom and democracy, starting from the Middle East, will spread all over the world.
The Afrin resistance provides the peoples of Turkey with a historical opportunity for achieving peace and democracy. Once this anti-democratic and anti-freedom fascist rule, joined by CHP, is defeated, the hurdles in the way of freedom and democracy will be removed and the peoples of Turkey will achieve fraternity, democracy, and freedom. We salute all the democratic forces who have opposed the AKP-MHP fascist attacks and resisted the anti-democratic and anti-freedom attitudes of CHP. We believe that tomorrow's Turkey will be found on the basis of your honorable and courageous stance. We reiterate our commitment for staying in solidarity with your hard struggle.
The Afrin occupation has once again had the Kurds see the anti-Kurdish nature of the Turkish state, as the vanguard of enmity against the Kurds. It has been revealed that unless this fascism is defeated, no part of Kurdistan will achieve freedom and democracy. Afrin resistance instantiates the unity, common stance and struggle of the Kurds in all parts of Kurdistan and the diaspora. We congratulate our people in Kurdistan and in Europe for their stance. We would like to reiterate our commitment to a Free Kurdistan and democratic Middle East, goals to be achieved through the unity of the Kurds, their unity with other peoples, and their common struggle. We call on the Kurdish people and all the peoples of the Middle East and all over the world to unite and stand in solidarity with the Afrin resistance.
The Afrin resistance will prevail, AKP-MHP fascism will be defeated, all Syrians and the peoples of the Middle East will achieve their freedom and democratic rights.
 Co-Presidency of KCK Executive Council                                                     25 January 2018
_____________________________________________________
STATEMENT FROM THE
Co-Presidency of KCK Executive Council      
21 January, 2018
TO OUR PEOPLES AND THE PUBLIC OPINION
      The AKP-MHP fascist rule in Turkey has begun the air and ground invasion operation against the Kurdish town of Afrin. This comes after months of threatening and targeting campaign. Turkey wants to destroy the democratic system which was established on the principle of brotherhood of Kurdish, Arab and Turkmen peoples.  There are two main reasons for these attacks. Firstly, the anti-Kurdish AKP-MHP fascist rule wants to destroy Kurdish people's gains in Afrin. Secondly, the AKP-MHP which have come to the point of losing their power; so they try to shore up their fascist rule by carrying out this invasion operation.
      From the early days of the Syrian civil war till now, the people of Afrin have been defending their area against the anti-human jihadist bandits. They have managed to beat off all the attacks of anti-human thugs, particularly those of ISIS and Nusra Front. Afrin has been a safe and free area within Syria, letting no jihadist foot on its ground. Hundreds of thousands of people fleeing from the conflict in other parts of Syria, particularly in Aleppo, have found a safe haven in Afrin. During all these years, the people of the Afrin area have been administering their cities and towns. The women have had a leading role in this form of administration based on self-sufficiency. This has not only turned Afrin into a model for the democratization of Syria but also an example of democratization for the peoples in Turkey, too. The AKP-MHP fascist rule tries to curb this democratic  model, because they now the fact that the democratization of Syria will have implications for the solution of the Kurdish question. Recep Tayyip Erdogan got ISIS attack Kobani with the aim of strangling the desire of the Kurdish people for a free and democratic life. Once ISIS failed in fulfilling such an aim, Erdogan has decided to intervene himself. The AKP-MHP fascism stigmatizes all the democratic forces inside Turkey and abroad as terrorists. In doing so, they want to eliminate all the democratic forces resisting their fascist rule. The motive behind their suppression of journalists, academics, and politicians is the same as the motive behind the attack on Afrin.
       The AKP-MHP fascist rule's enmity towards the Kurds is inextricably intertwined with its anti-democratic nature. Therefore, they attack all the democratic circles which they think may pose a threat to their dictatorial reign. They want to portray the freedom fighters of Afrin as the enemies of Turkey and thereby deepen chauvinistic sentiments in a bid to increase support for their rule while they attack democratic circles within Turkey. Therefore, the attack on Afrin is an attempt to shore up the fascist rule of AKP-MHP and at the same time is a campaign to suppress all the democratic circles opposing AKP-MHP rule.
      Russia and Syria which had closed the Syrian airspace to Turkey, have given the Turkish regime the permission it desperately needed to conduct air attacks. The people of Afrin have been waging a fierce struggle against bandit groups like ISIS, and Nusra Front. Considering the fact that the freedom fighters of Afrin and Syrian states fought the same enemy for years, letting Turkey use Syrian air space for air attacks against Afrin is a clear sign of a dirty deal against the Kurds. The Syrian regime and Russia have made a dirty deal which will not be in their own interests too. They have made a historical mistake which has pitted the Kurds against them. Russia and the Syrian regime can in no way justify their opening of the air space to Turkish jet. This policy will be called into question and they will be regarded as accomplices to this invasion and aggression.   
      The people of Afrin has had no aim other than a free and democratic life on their own land. Their self-defense struggle has had one focal point: resisting the aggression of the jihadist bandit groups on their land. And they are now defending their free and democratic life against the offensive of the Turkish army.
     While Russia and the Syrian regime  let the Turkish state to use the Syrian air space USA motivated the AKP-MHP fascists' invasion by declaring that Afrin is outside the areas of shared struggle against ISIS. Therefore, USA once again became a party to the Turkish state's enmity towards the Kurds while it helped Tayyip Erdogan and Devlet Bahceli shore up their fascist rule. Motivating and giving approval to the attack on Afrin and conniving at the aggression means supporting Erdogan and Bahceli fascist regime against the democratic circles. At a time when the Erdogan-Bahceli fascism is about to collapse, not opposing the Afrin invasion only secures Erdogan's stay in power. Not opposing the invasion of Afrin, both the USA, and the EU countries have supported Erdogan-Bahceli's oppression against the peoples of Turkey. Thus, Russia, USA, and Europe have become parties to the crimes committed by Erdogan-Bahceli fascism.
      During the 20th century, the Kurds were subjected to genocidal policies. International forces supported and connived at these policies. As a result, one of the most ancient peoples of history has been brought to the brink of elimination. Whenever the Kurdish people have resisted the genocidal policies of the Turkish state, the USA and EU have supported the NATO-member Turkey. The main of Turkey in joining the NATO is seeking support for its genocidal policies against the Kurds. Even today, securing this support is the main condition in Turkey's EU accession talks. These countries' silence towards Turkey's genocidal policies against the Kurds means they have are accomplices to the genocide of the Kurds just for securing some economic interests. If USA and EU don't oppose this genocidal and invasion attacks they will be regarded as accomplice to genocide against the Kurds.
     The invasion attack on Afrin is at the same time an act of aggression against all the libertarian and democratic circles in Turkey, Syria and all the Middle East. AKP-MHP fascist rule have targeted all the democratic dynamics of the Middle East with the aim of creating a fertile ground for all the reactionary and despotic forces, particularly ISIS and Nusra Front. Therefore, not only the Kurdish people, but also all the peoples in Turkey, Syria, and the Middle East who want democratization should stand against the Turkish invasion of Afrin. The resistance in Afrin is not only the resistance of the Kurds, but also the resistance of all the democratic forces of the Middle East and the world.
The Turkish offensive against Afrin is neither in the interest of US, nor that of Russia, Syira, EU, and the peoples of the Middle East. Therefore, Russia, US, and the Syrian regime who let and motivated Turkish attack on Afrin should review their policies and take clear attitude against the invasion. Irresponsible attitudes cannot sustain the ground for peace, democracy, and stability in the Middle East created by paying heavy prices.
      The Kurdish people in all parts of Kurdistan, particularly in North Kurdistan, and in diaspora should support the Afrin resistance. All the peoples of Syria, particularly the Arab, Kurdish, Assyrian, and Turkmen people living in the Democratic Federation of Northern Syria should see the fact that this attack is against them, too, and should participate in the Afrin resistance.
The peoples of Afrin are one the basic democratic dynamics of the Middle East. All of them, particularly the youth and the women should resist shoulder to shoulder against the invasion forces. They should defend their villages, districts, towns and cities against the aggressors and turn Afrin into a grave for the AKP-MHP fascist gangs.  
      All the peoples in the world, , who defeated ISIS by standing in solidarity with the freedom fighters of Kobani on November 1, 2014, World Kobani Day, should stand by the resistance forces of Afrin and defeat AKP-MHP dictatorship which has become a center and guardian for the reactionary and despotic forces of the Middle East. Once the AKP-MHP fascist rule is defeated, the dark days of the Middle East will come to an end and the sun of  freedom and democracy will rise. As Kurdish Freedom Movement, we will stand by the people of Afrin with all our strength. Neither the Turkish state nor any other force will be able to stop our people's march for freedom and democracy. Turkey will surely be  democratized and the peoples of the Middle East will attain their freedom and democratic rights.
 Co-Presidency of KCK Executive Council                                                21 January, 2018
____________________________________________________________________________________
Vanguards of Humanity: Why I support Afrin & the Rojava Revolution
by Marcel Cartier 22/01/2018 13:09    
The dark clouds of 21st-century fascism are once again hanging over the heads of the people of northern Syria. As if the inhabitants of the region often referred to as Rojava haven't suffered enough over the course of the past 7 years of war, the Turkish state has come to the conclusion that the time is ripe to pick up the fallen, bloodied sword from the corpse that is Islamic State. Together with Salafist mercenaries carrying flags of the Syrian 'rebels' – one of the many components of what at one historical juncture seemingly all so long ago was a cohesive 'Free Syrian Army' – Erdogan's regime vows a 'swift operation' to destroy 'terrorism' in Afrin.
It is Afrin that has been a beacon of stability in Syria over the course of the war, not only taking in tens of thousands of refugees from elsewhere in the country, but establishing the principles of direct democracy, women's liberation and ecology in the midst of an otherwise catastrophic and tumultuous period. It is precisely this model of a socialistic, multi-ethnic, feminist canton advocated by the Democratic Union Party (PYD) that Erdogan's AKP government sees as 'terrorism'. The irony could not be more obvious.
For those who have been following closely over the past few years the events in not only Afrin, but in the other two cantons that make up the Rojava region (officially the Democratic Federation of Northern Syria), the current battle faced by the Kurdish forces is strangely reminiscent of the 2014-15 battle for Kobane. At that point, the so-called Islamic State was on the verge of reaching the Syria-Turkey border by securing the city known officially as Ayn al-Arab (a brutal reminder of the Arabization and monolithic nation-state mentality of the Ba'athist government). The Kurdish forces of the YPG and YPJ found themselves fighting off the fascist forces as Turkey allowed Daesh militants to enter Syria freely. Turkish tanks sat idle at the border, and soldiers watched the action, hoping for the elimination of the 'terrorists' – not Daesh, of course, but of the Kurds! The so-called international community was silent, until the U.S. intervened with airstrikes after an enormous amount of pressure in the form of massive global protests.
Today in Afrin, as Turkish planes and tanks aim to finish the job that the Islamic State was incapable of accomplishing, world leaders are again silent. Although a relationship had been forged in recent years between Russia and the YPG/J in Afrin, Moscow now seems to have withdrawn its forces, clearing the way for the Turkish incursion. The United States, although supportive of the YPG/J's operations against Daesh east of the Euphrates River, has wiped its hands of any association with their 'allies' in Afrin. The Syrian government has said that it will shoot down Ankara's planes – yet it seems as if the actions of Erdogan's regime have so far gone unopposed.
This understandably leaves the Kurdish people and their forces in Afrin feeling as if the old maxim 'the Kurds have no friends but the mountains' is once again deeply relevant. Perhaps they understood throughout the complexities and twists and turns of the war that this was always the case.
After all, my experiences in Rojava last year confirmed to me that the YPG/J was far from a 'pawn' of 'puppet' of anybody, despite the often misunderstood relationship between them and Washington. In fact, it was clear to me that they were preparing more than a year ago for not only an eventual Turkish military operation, but for the moment that self-reliance would have to be stepped up and a fight undertaken on their own to protect the territory of Rojava and the gains of their revolution.
My inability to Understand Rojava Before 2015
Today, I am yelling at the top of my lungs in support for the people of Afrin and for the Kurdish forces of the YPG and YPJ. There are hundreds of solidarity demonstrations taking place across the western world. Yet, just over three years ago when the Islamic State was threatening to take Kobane, I lacked the understanding of the situation in the country to adequately provide that same solidarity. I didn't attend any of these protests despite the considerable threat that was being manifested toward an anti-fascist militia that espoused principles largely in line with my own.
Indeed, this is part of my confessions – or rather, self-critical assessment. I wasn't always the most supportive of the idea that what was taking place in northern Syria constituted a real revolutionary process. In fact, much of the reason that I have decided to undertake such a considerable amount of writing since the time I spent in Rojava last year is that my experiences there made me feel a sense of urgency about being critically reflective of my previous erroneous positions. I knew that if 'observation and participation' in the revolution has altered my understanding of Syria, there was at least the possibility that my work could have that kind of impact on others who perhaps hold positions akin to those I used to.
Let me break it down from the beginning. In 2013, exactly five years ago next month, I visited Kurdistan for the first time. This trip took me to the territory controlled by the Kurdistan Regional Government (KRG) in northern Iraq. Although I may have set foot in Kurdish lands, the week that I spent there did little to reveal the true nature of Kurdistan as a whole – or perhaps I simply didn't bother to look hard enough or investigate aptly. Nonetheless, I was convinced that the KRG was little more than a puppet entity of the United States. That assessment may not be so far off the mark – but the problem was that I failed to grasp the differences between 'the Kurds' of Bashur (Iraq) and Rojava (Syria), not to mention Rojhilat (Iran) or Bakur (Turkey). [see my previous article 'The Kurds: Internationalists or Narrow Nationalists?]
Throughout 2013, the focus of the United States was on whether it should engage in a direct intervention in the Syrian war by means of airstrikes on Syrian Arab Army targets. Understandably, this put the anti-war movement and socialist activists in the U.S. in a position of putting its emphasis on opposing any machinations of the Obama administration to launch a wider war in Syria. At this time, my principal obligation seemed clear – oppose the aggression of the Obama administration and my own government. I believe such a position is pivotal. However, all too often socialist activists in the western metropoles have a tendency to put anti-imperialism on 'steroids' – in other words, to reduce geopolitics to a single contradiction, refusing to seriously investigate the contradictions of the state in question, or of the other dynamics at play.
To be clear, it's not as if I saw the Ba'athist government as one that I was ideologically aligned with. It's not as if I didn't engage in some level of investigation of the situation on the ground throughout the whole of the country. In fact, in songs like 'Hands Off Syria' – which I released in the Spring of 2012 – I explicitly mention that 'there's been problems in Syria for quite a long time.' Perhaps this was too little in the way of expressing the reality in the country, but it did try to account for the fact that the dynamics in the country were complex and that any defence of the Syrian state vis-à-vis imperialism wasn't the same as overt support for the policies of that state.
Grappling with Kobane and the Resistance of the Kurds
However, the general tendency that I grew to express was more and more toward full solidarity with Syrian Arab state. The problem with this position wasn't so much the fact that I explained the machinations of imperialism toward a government that defied its diktat in the region, particularly in regards to the colonial settler entity of Israel. The problem also wasn't that I expressed how the U.S. government's support for the so-called 'rebels' was creating a situation in which Shia, Christian, or even Sunni communities were facing genocidal consequences. It was simply that I was simplifying the narrative, and not giving voice to those who had been the victims of a monolithic Syrian state based on racial and ethnic prejudice for decades.
I first began to grapple with this during the battle of Kobane. It was obvious that the so-called Islamic State was enemy number one in the country. This was largely agreed across political lines – by so-called 'moderates' within the FSA, by the Syrian state, and of course by the Kurdish forces who were bearing the brunt of their fascistic attacks.
Kobane first highlighted the fierce resistance of the YPG/J to the world at large. Although these forces had defended predominately Kurdish lands in Syria since the beginning of the Rojava Revolution in the Spring of 2012, this battle would finally bring these fighters' struggle to international attention, as well as that of the Kurdish question in general. Suddenly, the nearly 40 years that the Kurdish movement had fought the genocidal policies of the Turkish state also began to achieve a certain level of recognition.
It is true that the women's revolution in Kobane and Rojava was fetishized in the mainstream western press. Beyond the H&M adverts, a more thorough examination showed that it was the consequence of a deliberate policy to liberate women from patriarchal oppression that was first undertaken in the ranks of the Kurdistan Workers' Party (PKK), not in Syria, but inside of Turkish borders.
It was not until the martyrdom of Ivana Hoffmann, a German internationalist in the ranks of the Marxist-Leninist Communist Party (MLKP) in Syria in March of 2015 that I began to seriously reflect on the correctness of my political understanding of Syria. I knew that there were communist parties in Syria that had been in a de-facto alliance with the Syrian state against the moves of imperialism. Yet, I did not realise that there had been Turkish communist groups that had been fighting side by side with the Kurdish forces. Not only were these cadres from Bakur but many of them – like Ivana – were young internationalists. Ivana did not die in Kobane, but her death became linked to that decisive battle in historical memory.
Investigation and Participation
I knew that I needed to investigate the matter further. Therefore, I made it my business to make sure that I travelled to Rojava to see for myself what was taking place in the areas of Syria which were experiencing what the Kurdish forces called a 'revolution'. Was this really the case? Or was this a mere attempt by the U.S. to carve out a proto-state in a part of Syrian territory?
Any doubts I may have had about whether or not the 'Rojava Revolution' was a genuine revolutionary process were put to bed within mere days of arriving in Syria. I soon realized what an absolute travesty it was that people who are generally aligned with the left in the west had fallen into the mistaken position of referring to these Kurdish forces as 'Zio Kurds' (despite a historical relationship with the revolutionary Palestinian movement), 'separatists' (despite an unflinching opposition to any plans to partition Syria), or imperialist proxies (despite fighting imperialism for nearly 40 years).
Let me be honest: admitting that I have been wrong, especially for years on end on such a key political question, wasn't easy. In fact, the hardest thing about being in Syria was having to engage in the daily 'tekmil' – criticism and self-criticism sessions. Coming from our western experiences, it just isn't that easy to not take such sessions deeply personally, even if their focus is on improving the character of revolutionaries.
To be clear, this does not mean that I think those journalists and activists who have been to government-held areas of Syria are necessarily wrong in the positions they have put forward in the so-called western alternative media. Given the malicious war propaganda put forward by the western mainstream press, particularly in the U.S, it is important to defy these perspectives. I do not doubt that the Ba'athist state enjoys considerable support in many areas of Syria. Personally, I know countless Syrians who may have been critical of the state before the war, but who have increasingly sympathised with Bashar al-Assad's leadership and view his presidency as a stabilising factor. This is particularly true, from my experiences, among Christians from Syria who see the Ba'athist government as a secular and moderate force.
In fact, it does not surprise me that many who have been to Damascus and other regions of the country see the government as a progressive entity. Especially given the war and the outlook of the factions opposed to the state, this seems to be an entirely understandable conclusion. In some parts of Damascus, I am certain that the Ba'athist state may be viewed as the bastion of progressiveness, secularism, and inclusiveness. I do not doubt the sincerity of the journalists and activists who have reported on this reality within the country. The only thing I doubt – and have come to understand – is that their views are incomplete.
What is a secular, progressive government to an Arab Christian, Alawi, or even Sunni living in a considerable part of the country is the same government that I came to see that for an Assyrian, Kurd, or other ethnic minority in the north of the country was a 'fascist' regime. The stories I heard of the repressive policies of this state were harrowing. For sure, if I had simply gone to Damascus, I may have just reinforced my existing beliefs and perspectives. Yet, I was eager not to do precisely that. I was eager to see more of the country, to do what many of my other journalist colleagues as yet hadn't done.
It is true that the Syrian Arab state has been part of the so-called 'resistance axis' to Zionism and imperialism in the region. Yet, everything has a dual character. The state's orientation vis-à-vis imperialism may be progressive. It may be anti-colonial. However, it is internal policies have also exhibited a considerable degree of colonialism as far as the Kurds are concerned. It seems laughable to many in the north of the country to seriously speak of a 'resistance axis' to occupation when their lives have been characterised by exclusion and suppression of their language and culture.
The Left Must Express Its Solidarity With Afrin
Things changed post-Rojava. Gone was any conception or idea that perhaps the administration behind this region's transformation was anything less than revolutionary. Gone was any semblance of thought that this governing structure was a proxy of imperialism. Gone was any notion that this system should not be supported overtly. I knew that I had to turn over a new leaf in raising my voice in solidarity with Rojava, and of convincing those who thought as I previously had – who were at the very least sceptical about 'the Kurds' – that this was a historical process worth supporting, even if critically.
Of course, I'm well aware that just as the views of those who have only travelled to Syrian government-held areas are limited in scope, so are mine. My assessments are frank, sincere, and I believe correct. However, I certainly won't fall into the trap of claiming that I am a Syria 'expert' or that I possess all of the answers. I will only assert that what I have seen gives me tremendous hope in the potential for humanity and for socialism's revival.
Until now, I do not think I have clearly expressed that I know my previous position on Syria to have been incorrect – or perhaps to phrase it better, to have been far too simplistic and incomplete. In that regard, take this as my public self-criticism. I will never again be so arrogant and simplistic to believe that major world conflagrations can be boiled down to a single contradiction. I will do my utmost never again to fail to express my solidarity with the struggle of the oppressed and downtrodden resisting fascistic structures and barbarism.
Three years ago, I should have been in complete solidarity with the resistance of Kobane. Honestly, I failed. Today, I am demanding the international left engage in a serious assessment of just how significant the Rojava Revolution is at this historical juncture as the radical left reconstitutes itself globally. Solidarity with Afrin should be front and centre at this moment. I fully believe that anything less than this is a full betrayal of the principles of humanity and abandonment one of the most progressive forces currently in existence.
Although it is, of course, true that my writings on Rojava may be reflective of the human flaw of containing romantic sentiments – and I believe they probably are – I would not consider it an overstatement to say that the revolution being defended with the gun by the YPG and YPJ is akin to the vanguard of humanity.
That makes it all the more difficult to be within the confines of western capitalist modernity while this attack on Afrin takes place. My soul and my spirit are in Rojava at this crucial moment. I yearn to be able to be there to physically resist the attacks of the fascist Turkish government and mercenaries against this radical, democratic experiment. Although I know that this is not possible for the time being, what is possible is that we do all we can in the western metropoles to raise our voices to make sure that Afrin does not become a victory for the neo-Ottoman ambitions of the Erdogan government. Anything less is indeed to betray the principles of revolution and internationalism.
________________________________________________________________________________________
Could the Kurds beat Turkey in Syria?
  Washington Examiner
After a multi-day artillery barrage, the Turkish Army has begun its push into Afrin, a district of Syria which has been governed by Syrian Kurds ever since they defeated al Qaeda and Islamic State terrorists. Turkish officials say they plan to set up a buffer zone extending almost 20 miles into Syria from the Turkish border. Turkish President Recep Tayyip Erdogan gave a blistering speech threatening Turkey's Kurds if they speak up on behalf of their Syrian counterparts and promising victory within "a very short period of time."That may be a fatal miscalculation, one which could cripple Turkey. Erdogan's paranoia and political meddling in the military have taken a toll. Once the pride of NATO, the Turkish military and security services are a shadow of their former self. They lack the experience, training, and discipline of their predecessors. One in four Turkish pilots is in prison; many Turkish F-16s are grounded for lack of trained pilots. In 2012, Syrian forces downed a Turkish F-4, and Kurds have downed Turkish helicopters.Nor is it clear the Turkish army can fight effectively. The Turks may occupy pockets in Syria, but their presence has long been more symbolic than real. One of the reasons the Turkish intelligence service (MIT) supplied and supported the al Qaeda-affiliated Nusra Front and allowed the Islamic State free transit across Turkish territory was a quid pro quo in order to protect Turkish interests inside Syria. In short, Erdogan wanted to assume the status of military commander without actually having to fight the tough battles that originally elevated Mustafa Kemal Ataturk, founder of the Republic of Turkey, to prominence.Turkey's competence gap can be seen in the few incidents where Turkish forces have come into contact with adversaries in Syria or Iraq. In 2016, the ISIS burned to death two Turkish soldiers that it captured in Syria. That ISIS terrorists were able to kidnap them in the first place demonstrates massive security lapses, and that Turkey was unable to determine their location prior to their execution reflects gaps in Turkish intelligence. Rather than acknowledge their murder, Erdogan responded as he often does with denial and deflection, refusing to acknowledge the accuracy of the video and then imposing a media blackout on the murders.Turkey's weakness is also reflected in deteriorating internal security. Terrorists have for decades targeted Turkey, but Turkish security forces successfully exposed and disrupted terrorist plots. After Erdogan purged senior military and security officials and rotated others out of territories and portfolios they knew inside-out, terrorism surged not only inside Turkey but even in the once-safe cities of Istanbul and Ankara. This should not have been unexpected to any leader cognizant of history. The Red Army hemorrhaged effectiveness after Soviet dictator Josef Stalin purged the officer corps prior to the Nazi invasion during World War II. Iraqi inroads into Iran in 1980 were due not only to the element of surprise, but also to Ayatollah Ruhollah Khomeini's hobbling of the Iranian officer corps during his post-revolutionary purge. More recently, ISIS seized Mosul after former Iraqi Prime Minister Nouri al-Maliki replaced more professional officers with political loyalists who chickened out and ran at the sound of the first shot.Turkey has fought the PKK since 1984. The group suffered a blow in 1999 when Turkish commandos, perhaps assisted by U.S. or Israeli intelligence, seized PKK leader Abdullah Ocalan. While Turkish officials for more than a decade insisted the imprisoned and isolated Ocalan has become irrelevant, Erdogan transformed him into an indispensable Kurdish political leader by agreeing to negotiate peace with him. Erdogan may like to depict the PKK as terrorists — and, without doubt, they have engaged in terrorism — but in recent years, they have transformed themselves into more of a traditional insurgency. And while the links between the PKK and the Syrian-based Popular Mobilization Units (YPG) are real, Turkish officials are hard-pressed to attribute any attacks inside Turkey to Syrian Kurds from Afrin.But while Turkey's military is a shadow of its former self, the same can't be said for the YPG. The Kurdish militia has been the most effective fighting force on the ground in Syria against al Qaeda and ISIS. For years, they operated alone — ignored by the United States and Russia, isolated by other Syrian opposition groups, and embargoed by Turkey. And yet, at Kobane and elsewhere, their discipline, high morale, and cohesion paid off. If they could operate against all odds against ISIS, they can likewise be a formidable opponent against Turkey, especially with home field advantage.Nor is the PKK amateurish, especially after years of hardening in battle. In another incident censored by Turkey, PKK operatives managed to capture two of Turkey's leading intelligence officials.Nor are Turkey's aims clear. There is hardly a Kurdish farmer or shopkeeper that Turkish officials — in assessments blinded by racism and ignorance — don't see as terrorists. If Turkey seeks to wipe out "terrorists," does that mean engaging in ethnic cleansing inside Syria? And, if that happens, what is to stop a blowback that will not only send hundreds of Turkish troops back home in body bags, but will also ignite the already repressed Kurdish population inside Turkey? If Turkey has been unable to defeat the PKK in Diyarbakir and Hakkari, will they be able to do so in Istanbul and Antalya? Just as Erdogan's forces once supplied al Qaeda and ISIS with weaponry, what might happen if other countries — Russia, Israel, the Syrian regime, or even the United States — decide covertly to provide the means for the YPG to better defend themselves? If Kurds bring the fight into Turkey, can Turkey's economy survive as the multi-billion dollar tourist industry shrinks 75 percent?Erdogan operates in a domain of ego and ambition unencumbered by reality. He brands those who question him as terrorists, and so top aides understand they must tell him only what he wishes to hear. The result, now that Turkish forces are moving into Afrin against an opponent stronger than Erdogan realizes, could be disaster for Turkey. Erdogan may expect a quick victory. Not only is this not realistic, but he may soon find that what he sees as an ignorant terrorist group is strong enough to bleed Turkish invaders dry and run the Turkish economy into the ground.Erdogan may set the stage not for triumphant victory but for a defeat that will shake Turkey to the core.

Michael Rubin (@Mrubin1971) is a contributor to the Washington Examiner's Beltway Confidential blog. He is a resident scholar at the American Enterprise Institute and a former Pentagon official.
_____________________________________________________________________________________
We are trying to build Democracy in Syria.  So why is Turkey attacking us?
 Washington Post
Hayvi Mustafa is co-president of the Executive Council of Afrin, a region in northern Syria of 1.5 million people that currently includes some 500,000 internally displaced people.
Three months ago, I was sitting here in my office with my colleagues, celebrating the liberation of Raqqa from the Islamic State. The Islamic State's fighters were vanquished by our own Syrian Democratic Forces (SDF), with the help of our American allies. We had great hopes that day: Eliminating the security threat meant that we could finally begin investing in education and social services. As a woman, I was especially keen to empower others of my gender, which I saw as a crucial part of our plans to transform our society into a true democracy after our lives under the totalitarian state of Syrian President Bashar al-Assad. My duties evolved to include supervising the work of 15 governmental departments that provide security and services to people regardless of their ethnicity, religion or politics. Among our accomplishments is a new university that offers instruction in engineering and social sciences and provides full access to women as well as men.Today I am sitting in that very same office, listening and watching as Turkish jets bomb us and artillery shells our homes. We are getting calls from local officials warning that Turkey pushing deeper into our territory, perhaps even hoping to take the city of Afrin itself. Turkey accuses us of being an offshoot of the Kurdistan Workers' Party (PKK). All of the region's leaders and U.S officials have denied these allegations. Nonetheless, Turkish President Recep Tayyip Erdogan remains determined to wage his war against Afrin. His invasion in our territory also serves the purpose of distracting his own people from his authoritarian power grab at home.Our region is religiously and ethnically diverse. Our population includes Kurds, Arabs, Armenians, Yazidis and Alawites. Many of us are descendants of the survivors of genocides that were committed by Turkish states against the non-Turkish peoples during and after World War I. All of these communities have refused to leave Afrin despite the threat from the Islamic government in Turkey and the jihadist groups associated with it that publicly threaten us with ethnic cleansing. All of these communities are working together to build a democratic alternative in Syria.Erdogan wants to destroy this freedom; his forces have already killed 18 innocent civilians. Though ostensibly a U.S. ally, Erdogan is not ashamed to use jihadist groups to eliminate Afrin as a democratic alternative. Not only did Erdogan allow al-Qaeda to grow along Turkey's border with Idlib, but he has also coordinated with al-Qaeda to facilitate the entry of the Turkish troops into our region. Erdogan doesn't fight al-Qaeda — he works with them.Since 2011, when Assad's regime started to collapse, the democratic political institutions of our region have worked tirelessly to mobilize people in a struggle for democracy and security against the barbarism of the Islamic State and the chaos of the Syrian civil war. We have organized our self-defense and enforced universal human rights. Most importantly, our security forces do not perform summary executions — with one man as judge, jury and executioner — as frequently happens in the other lawless areas of Syria. Our forces abide by the laws written in our legislative assembly.Ironically, the fact that the Islamic State never took control of our region has limited the American presence here, and we are now paying the price. Unlike some other regions in northern Syria, we do not have U.S. military bases or even military observers. This encouraged Erdogan to wage war against us under the pretext of "fighting terrorism." He accuses all Kurds of being terrorists by virtue of their birth. But today it is not only the Kurds who are being attacked by Erdogan. Turkish prisons are filled with peaceful political activists from a wide variety of backgrounds, yet all are accused of terrorism.We should not be destroyed because our struggle for democracy and freedom curtails Erdogan's ambitions. We should not be destroyed because we kept the Islamic State and al-Qaeda out of our region. We look to Turkey as a neighbor and seek a better relationship with its people. We differentiate between Turkey as a government and its people, between Erdogan as an Islamist dictator and his oppressed subjects. We believe that this is a distinction that our friends in the United States and Europe should also make.U.S. diplomacy appears to be having little effect on Turkey, and this is not a surprise. Erdogan failed to support a democratic alternative to the Assad regime and refused to help the United States defeat al-Qaeda in Syria. Our defense forces have recruited many democratically minded Syrians from the areas where al-Qaeda is now concentrated, and we are prepared to work together with the United States to end this threat to global security. To do this, the United States needs to enforce a no-fly zone similar to agreements between the United States and Russia preventing the Syrian air force from bombing SDF targets, and to establish closer cooperation with our security forces in the region. But Washington must act soon. Time is running out.

__________________________________________________________________________________________
Kurds say heavy Turkish-backed attacks were repelled in Afrin
by Wladimir van Wilgenburg 22/01/2018 00:48   Reuters  
The Syrian Democratic Forces (SDF) on Sunday said they have repelled attacks by the Turkish army and affiliated rebels in Afrin. This, while the Turkish government media claimed the Turkish-backed forces took some villages near the border of Afrin.
On Sunday heavy clashes took place between the Turkish-backed rebels and the SDF. This comes a day after heavy Turkish air strikes pounded the city of Afrin and the villages near the border.
Speaking to The Region, a local official Mustafa Shan said that "A half an hour ago, the Afrin suburb was shelled but the morale is high and we hope nothing will happen," he added.
Roj Moussa, a local journalist in Afrin told The Region that the Turkish-backed rebels failed to enter into YPG strongholds. "The militants couldn't cross to the villages of Shinkal and Kurdo. The clashes continued and the YPG forces confronted them and bombed a tank in the Kordo village and two tanks in the Dikmash village," he added.
Nevertheless, later in the evening several civilians were killed, an official of the People's Protection Units (YPG) told the Region.
"The Turkish army shelled Afrin today again and until an hour ago the planes were flying in the sky. Today, a massacre took place in the town of Siruj in the north-east of Afrin and some children were killed," the YPG official based in Afrin said.
"9 civilians were killed, including 6 children and the rest we couldn't recognize because not much was left of their bodies" the YPG official in Afrin said.
However, the official denied Turkish soldiers were captured.
"The clashes were strong today, especially in Rajo and Bilbil. The operation was carried out by the Turkish army and its militias and is continuing so far in the villages of Adama and Surki in the south of Afrin," the official added late in the afternoon.
According to a statement made by the SDF, the Turkish-backed rebels and army were repelled later during the day.
"The Turkish occupation army, which failed to advance into Afrin on the ground, once again targeted civilians with multiple airstrikes. The bombardment carried out on Rubar IDP camp, Cilbir village of Sherawa district and the area surrounding Afrin city center caused many civilian deaths," the SDF said.
The SDF also accused the Turkish Army of attacking Hatay city and placing the blame on the SDF. They rebuked what they insinuated what was an orchestrated media campaign by Ankara.
"The Turkish occupation army attacks Reyhanli district of Hatay city itself only to legitimate the ongoing massacre and blames our forces for this." the SDF stated in a public statement. "We once again stress that the social media rumors and the allegations delivered by some media outlets should not be trusted unless officially confirmed by General Command statements. SDF General Command will keep the public up to date about the results of the battle and resistance," the SDF said.
The SDF said they would announce more details on the operation later.
Another SDF official in a public statement suggested that the Turkish-backed forces faced heavy losses after attacks by the SDF, recapturing lost positions and seizing the bodies of dead soldiers and rebels and destroying some tanks.
"Some tanks were left being destroyed on the battlefield, while soldiers escaped. The number of deaths, injured are still not clear, but will be released later. The situation is good, the moral is high and the guerrilla-style attacks are continuing," the SDF official said.
 __________________________________________________________________________________
Syrian Kurdish YPG says 'no choice but to resist' after Turkish strikes
 Reuters Staff
"We will defeat this aggression, like we have defeated other such assaults against our villages and cities," the YPG, which has battled Islamic State with U.S. backing, said.
The YPG urged men and women in north Syria to join its ranks to protect Afrin.
Turkey opened a new front in Syria's war on Saturday, striking the Afrin region and raising the prospect of deeper strains between Ankara and NATO ally Washington.
_____________________________________________________________________________________
SULAIMANI – The Kurdistan Workers' Party (PKK) will not remain silent over the Turkish attacks on Afrin canton, member of the group's executive council committee said.
Speaking to PKK-affiliate media on Saturday (January 20), PKK Executive Council Committee member Murat Karayilan said the PKK would defend Afrin if Turkey attacks the canton.
"Attack on Afrin is like an attack on the entire Kurdish nation," Karayilan added, calling on the international community not to back Turkey.
Before formal airstrikes started he said, "If Turkey launches any airstrikes on Afrin, we will consider it as if Russia has allowed Turkey, because the Afrin sky is under control of Russia."
PKK knows Turkey cannot enter Afrin alone because the group has been fighting Turkey for 35 years, Karayilan said.
Afrin, a hilly region that falls in Syria's northern Aleppo province, is home to more than a million people including displaced families.
Turkey and allied Syrian rebels on Saturday began an air and ground operation, dubbed operation "Olive Branch," aimed at ousting the People's Protection Units (YPG) from the Kurdish-majority pocket.
Russia on Saturday said its troops were withdrawing from the Afrin region, where they had been stationed to manage a buffer zone between Kurds and Turkish-backed rebels and also train to Kurdish fighters.
In a statement issued late Saturday, the YPG said it would "hold Russia responsible for these attacks just as much as Turkey."
Turkey vehemently opposes the YPG because of its links to PKK, which has waged an insurgency inside Turkey for three decades.
But the YPG has been the key ally of Turkey's fellow NATO member, the United States, in the fight against Islamic State (ISIS), playing a key role in pushing the extremists out of their Syrian strongholds.
(NRT)
____________________________________________________________________________________________
The people of Afrin today said no to Turkish occupation and no to Turkish attacks
Thursday 18 January 2018 14:16 UTC
Last update:
Friday 19 January 2018 10:00 UTC
Thousands of Kurds on Thursday protested in Afrin against Turkish invasion plans, while also denying Turkish claims civilians were fleeing the Syrian canton. "Afrin is a cemetery of Erdogan," one banner read at the protests.
"The people of Afrin today said no to Turkish occupation and no to Turkish attacks on their ground, against their civilians," Roj Moussa, 20, a journalist, said after the protests.
"It was a huge protest, despite the rain and wind – I've never seen such huge protests before," he added.
The people of Afrin today said no to Turkish occupation and no to Turkish attacks

– Roj Moussa, Afrin resident and journalist
The protests come after days of mobilisation of Turkish armour and artillery on its border, and threats from Ankara that it will destroy the YPG militia in the canton, which it considers to be a terrorist organisation. Afrin was hit by Turkish artillery on Thursday morning.
The district of Afrin is home to about 500,000 civilians, a population which has doubled with refugees from fighting in other areas of the country.
It has been mostly spared such violence and is protected by the YPG – and the threat of Turkish invasion brings defiance from its people.
Azad, an IT engineer who marched against the Turkish threats on Thursday, said the protest was aimed against the recent shelling of villages by the Turkish army.
"A number of missiles targeted Afrin city centre, but it did not leave much damage," he said.
"The number of people leaving is limited compared to what the media says," he said about reports in the Turkish media that people in Afrin were leaving.
A woman holds a picture of PKK leader Abdullah Ocalan during a rally in Afrin (Reuters)
'We are not afraid'
According to Serbest, 37, who works at the local university, the Kurds in Afrin will not flee their homes.
"We have our mountains and caves, we will defend and stay. I was a half-hour ago in the streets, life was ordinary, markets were open, young people in the coffee shops," he said.
"Some expect an attack and others not. But some people are worried."
Nariman Hesso, a 25-year-old pro-Kurdish journalist, told Middle East Eye that despite Thursday's shelling "men, women and children came to the streets and sent an answer to Erdogan that they are never afraid".
"The morale of people is very high and they will never give up their land. We will stand until the end against the Turkish attacks until the last drop of blood in their body," she said.
The sons and daughters of the entirety of Rojava can resist the Turkish invasion in Afrin

– Roj Moussa, Afrin resident
Roj Moussa added: "Life is normal in Afrin, despite the Turkish occupation threats we are here, and we are here to stay.
"All the attacks in the last four days of the Turkish government made the people more powerful."
"The sons and daughters of Afrin took part in the liberation of Raqqa, Deir Ezzor, and Manbij. Arin Mirkan [a female fighter from Afrin who died in Kobani in October 2014] was a symbol of the Kobani resistance," Moussa added.
"The sons and daughters of the entirety of Rojava can resist the Turkish invasion in Afrin," he added.
YPG and US soldiers have fought side by side against IS in Syria. But the US says it has no interests in Afrin (AFP)
Kurds look to Russia
Anger has also spread in Afrin over the US declaration that it had no interests in Afrin. Mohammed Bilo, another journalist in the canton, said all eyes were on Russia, which has military observers in the area.
"Afrin is under the influence of Russia," he said.
Abdulkarim Omer, the head of foreign relations for Jazira canton in northern Syria, called on both Russia and the US to pressure Turkey.
"A Turkish attack on Afrin will complicate the crisis in Syria," he told Middle East Eye. "It will affect the political process. We call on the international community and the US-led coalition to pressure the Turkish government.
"Both Russia and the United States should stop the Turkish government from attacking Afrin.
"Any attack on Afrin means the beginning of the end for the [Russian-sponsored] Sochi talks and the entire negotiations process will return to square one," he added.
"We hope the international community will not stand still and condemn such attacks and pressure Turkey to reconsider its policies in Syria," he stated.
Turkish tanks are transported to the border with Afrin (Reuters)
Doubts over Turkish threats
However, Omar Aloush, a senior Kurdish member of the Raqqa civil council, which controls the liberated city, doubts Russia or the US would allow a Turkish invasion.
"The US is trying to adopt a policy of dual containment, to ensure our participation in the war against terrorism, and to ensure Turkey does not support Russia," he added.
"In the meantime, Russia does not want Turkey to have a larger role [in Syria]," he added.
On Thursday, the Syrian government warned it is ready to destroy Turkish planes should they enter Turkish airspace
"This is a Russian message to avoid an agreement with Turkey [on Afrin]," an anonymous YPG official told MEE.
________________________________________________________
KCK: 2018 will be the year of collapse for AKP fascism
KCK Executive Council Co-presidency stated that the struggle of 2018 will bring about the end of AKP-MHP fascism and all other centralist and authoritarian governments in the Middle East.
The statement by KCK stated the following:
"2017 became a year of great struggle for the peoples of Kurdistan and the Middle East that gave a great fight in order for freedom to prevail in the Third World War centred on the Middle East. Peoples of Bakurê (Northern) Kurdîstan and Northern Syria led the struggle for freedom and democracy with the fight they have developed. The uprisings in Bashurê (Southern) Kurdîstan and Iran at the end of the year have manifested all Middle Eastern peoples' desire for a free and democratic life. The democratic revolution developed in Kurdistan on the path of Leader Apo (Abdullah Öcalan) has spread to entire Middle East. The democratic revolutionary struggles based on Leader Apo's libertarian ecological democratic society paradigm will continue to be the hope of peoples during 2018 as well.
The despotic, authoritarian and centralist forces of the Middle East will obtain no results no matter how cruelly they might attack the peoples' freedom and democracy struggle. History and society has risen up in the Middle East. Fascist governments in countries like Turkey cannot achieve a result in spite of all their efforts to oppress the people's freedom struggle. Despite the fact that Turkey has become the center of Middle Eastern reactionism and despotism, the AKP-MHP government is being through its weakest period, so much so that they are afraid of their own shadow even. A slightest criticism and popular movement shakes the AKP-MHP fascism. This fascism brings about its own end as it increases its repression."
"AKP GOVERNMENT WILL BE BROUGHT TO AN END"
The statement by KCK Executive Council Co-presidency continued;
"Kurdish people and Turkey's democratic circles gave a significant struggle during the year of 2017. Guerrilla defeated the attacks of annihilation with the self-sacrificing resistance they mounted, and brought the Turkish state to the brink of economic, social and political collapse. Despite the AKP-MHP fascism trying its best to prevent their collapse by stepping up its chauvinism, the struggle to develop during 2018 will counteract this chauvinism and bring about the end of AKP government.
Peoples of the Middle East want to get rid of despotic, authoritarian and centralist governments. The uprising of people even in the areas of most cruel oppression manifests the fact that such governments will not be able to survive. All centralist authoritarian governments, the fascist AKP-MHP government in the first place, will come to an end.
"2018 WILL BE THE YEAR OF ENHANCING THE STRUGGLE"
Stressing that the peoples of Middle East deserve a free and democratic life with all the sacrifices they have made, KCK said;
"Rojava Revolution and forces of the Democratic Federation of Northern Syria have proven that significant gains could be made on the path to a free and democratic life in the event of making sacrifices.
The Middle East has entered a process when history will be re-written with regard to freedom, democracy and societism.
We call upon the peoples of Kurdistan and the entire region to enhance the struggle on the basis of democratic nation perspective and make Middle East a territory of socialist free and democratic life during the year of 2018."
______________________________________________________________________________________
On September 26, 2017, whilst he was filming the historic liberation of Raqqa from ISIS and doing media work for the People's Defense Units (YPG), Mehmet was murdered by the cowardly fascists of ISIS. Mehmet's blood — just like that of thousands of his fallen comrades — is nourishing the soil of that land, where the determined struggle of the people is forming the foundation of a free and just life, in a time and place of chaos, war and brutality.
Until his last breath, Mehmet lived with the pure joy of having finally reached the lands that realized his utopias: Rojava. He traveled there to become the worthy comrade of the free woman. He documented the lives and struggles of the Kurds, Arabs, Armenians, Turkmen, Chechens, Syriacs and Assyrians fighting side by side against the forces of darkness.
By transforming himself into a militant of justice, a comrade of peoples, a fighter for truth and defender of life, his direct action made him become a realizer of utopias that many no longer dare to dream of. In his own words: "Don't surrender to capitalism. Don't surrender to materialism, ugly relationships, lovelessness, disrespect, degeneration and inequality."
Today, the heroes that have liberated Raqqa are mourning him, as they promise to make him live on in the futures they create in a free Middle East.
It is impossible to tell the story of a twenty-first century revolutionary, of somebody who smiled at death with the knowledge that the future will be ours. The words that could do him justice can only be found in our constant, tireless efforts to resist fascism and keep his struggle alive.
We don't have the words to describe this historic loss, not even with the ink of our bleeding hearts. With the deepest revolutionary respect, we share a selected excerpt from Mehmet Aksoy's last letter to his family:
I am writing this letter to you from South Kurdistan. When you read this letter, I will have crossed to West Kurdistan, to Rojava. Don't be upset with me for not having let you know beforehand; I did not want you to be worried.

In fact, I should have written this letter to you years ago. For years, I kept writing and re-writing this letter over and over again in my head, but I did not want to sadden you. Even at the cost of living in a system that I reject, of being unhappy, I tried to live this life, but I did not succeed. Time is passing now. Now is the time to take more courageous and more determined steps, and I am trying to take those steps.

References to the Kurdish and Turkish revolutionaries Deniz Gezmiş, Mahir Çayan, Ibrahim Kapakkaya, Mazlum Doğan, and Berîtan (Gülnaz Karataş). Mehmet chose his nom-de-guerre — Fîraz Dağ — in honor of his martyred uncle Fîraz, and Halil Dağ, a guerrilla fighter and filmmaker.

In this sense, I am taking these steps and writing this letter not with my own pen, but with the pens of all the Deniz, Mahir, Ibrahim, Mazlum, Berîtan, Fîraz and Leaders and the faith and courage that I have gained from them. I want you to understand this.Do you know that my return to the homeland is above all for the liberation of women? I have come here to support, live with, and be in common struggle with the women who resist, fight and create a new, free life with their own hands.

Lastly, I can say this: from now on, I want to live my future life in my own country, up close with my own people. An infinite amount of labor, events, love, pain, happiness, thought, people and hope that have all made me who I am pushed me towards this decision. It could not have happened otherwise. I have never lived for individual things, for money, for power, for force or material things. Since my childhood, I have always sought, created and tried to increase love, friendship and sharing. And I am lucky, I have had very beautiful friends. I am sending them my greetings and love from here. Each one of them is invaluable to me. However, I have found the most beautiful friendship in this movement, in this party. I am above all here for that comradeship. And of course, connected to that, for all our martyrs and our leader, who have created this comradeship.

It is serving this movement and people, which provides me with the most valuable and meaningful form of happiness. I hope I can live up to it. Don't worry about me.

In the wish to meet again in a free country, with a free leader…

Your son, your big brother, who loves you to eternity,
Mehmet